After solid market research we have identified Australia as one of the largest growth markets for digital signage. As such we have decided to hire Justin Edwards, our new local Australian colleague to exploit the market down under.
Bjørn Pieper, CCO at NDS, said: "Justin has many years of experience with PADS4. He is commercially savvy and has a strong technical background. We are excited to have Justin on board and we look forward to expand our business in Australia together".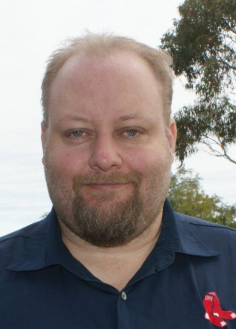 "G'Day, I'm Justin, I represent NDS in Australia. I started with NDS on the 1st July, and am looking forward to working with all the Australian Partners and clients.
I come from an IT background with the last few years working as an AV/IT consultant focusing around solutions. PADS4 has a unique advantage to be able to be adjusted to fit almost every scenario that can be thought of, and I look forward to working with everyone to push the boundaries of PADS4 into the next level.
I live in Adelaide, South Australia. I am married and have a 5yr old son, with another due to arrive in February. I am a huge Boston Red Sox fan (Baseball). Feel free to contact me wherever you are, i enjoy meeting and connecting with everyone."
Justin has many years of experience with PADS4. He is commercially savvy and has a strong technical background. We are excited to have Justin on board and we look forward to expand our business in Australia together.

Bjørn Pieper

CCO at NDS